There are two options for keeping your cycles when they are not being used — the Bike Shed, which is free of charge, and individual cycle lockers that can be rented. You must not leave bicycles, including children's cycles, in the hallways or staircases of the houses, where they could obstruct other residents' movements.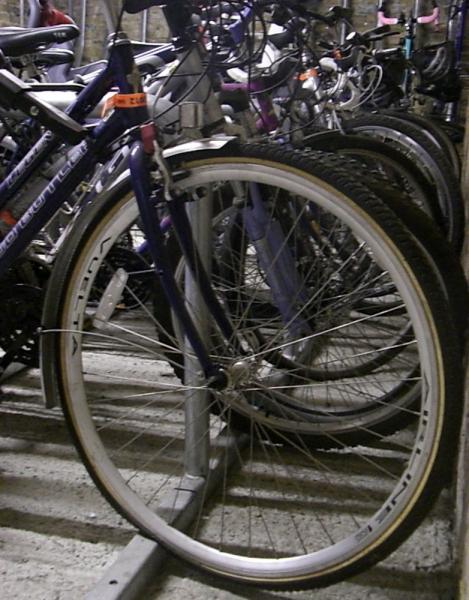 The Bike Shed, a large room at the back of Glenalmond House, has a combination padlock. The combination is available from the estate office and, for security reasons, must not be disclosed to anyone else. The office also issues Manor Fields tags, which must be fixed to all cycles in the Bike Shed.
Always leave your cycle in a position that will allow other residents to move freely in and out of the room, and ensure that you lock the room by scrambling the combination when you leave. You are also encouraged to lock your cycle individually.
When you move away from Manor Fields, remember to take your cycle with you. It is surprising how many people don't.
Individual cycle lockers, in the car park behind Glenalmond House, can be rented for a small monthly fee. Ask the estate office on 020 8788 1017 for further information, including availability. There is a water tap opposite the Bike Shed for cleaning cycles. You must not clean them anywhere else at Manor Fields.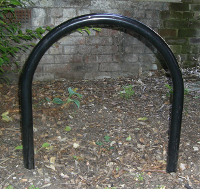 Visitors may leave cycles in either of two areas — one behind Bede House, the other behind Armstrong House — where there are metal hoops to which cycles may be secured. Cycles must not be left attached to these hoops overnight. Also, cycles must not be attached to railings, fences, gates, benches or other furniture anywhere in the grounds and must not be left by the entrances to buildings or walkways.
The Manor Fields Estate Limited does not take responsibility for any loss or damage to cycles or other items left in the Bike Shed, in individual lockers or anywhere else on the estate.