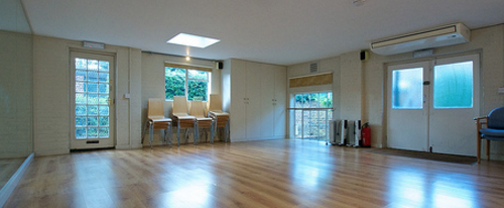 The Bunker — behind Girton House and, in effect, the Manor Fields village hall — provides a venue for organised meetings, private functions, and leisure and fitness classes for residents and their children.
Pilates sessions are led by Michael Sinclair, a fully qualified Pilates and fitness instructor who also holds classes at Putney Leisure Centre. The sessions, which will help you to improve your strength, flexibility, balance and coordination, are suitable for all ages.
When places come up, they tend to get filled quickly. If you are interested in joining the club, contact the estate office (manager@manorfields.co.uk) in the first instance.