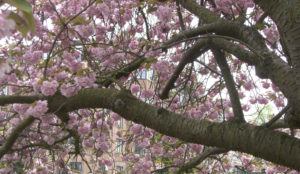 The 11 acres of lawns, woodland, borders and pond at Manor Fields make up the biggest private gardens in London after Buckingham Palace and the American ambassador's residence in Regent's Park. They share third place with the grounds of the Archbishop of Canterbury's Lambeth Palace. Click on the links above left to take
a tour of the gardens or to read about the long-term plans.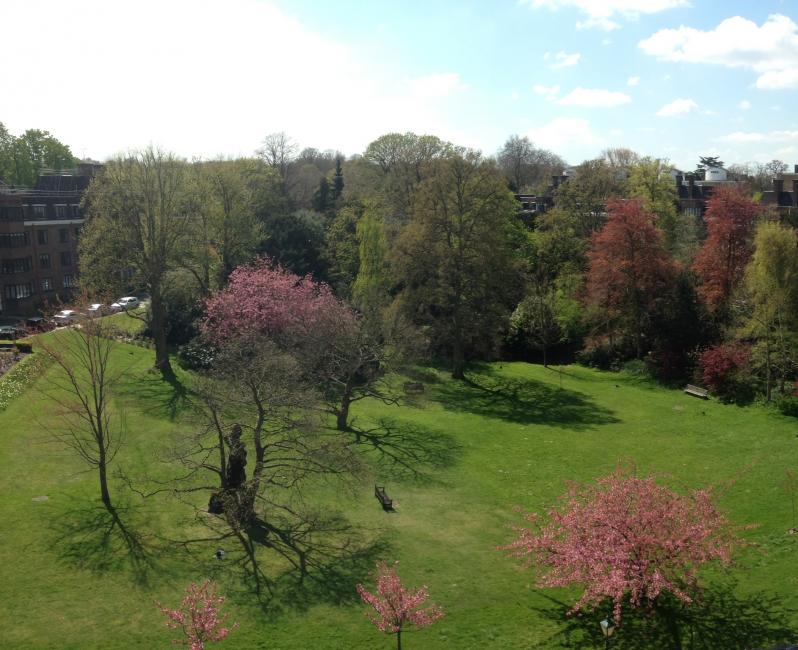 Above: the main lawn at Manor Fields in spring, from the top of Balliol House. Below: changing colours by the pond on an autumn afternoon.