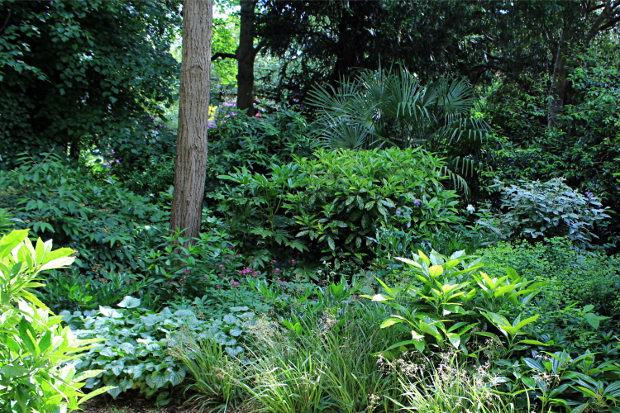 The woodland glen, the main survivor of the 18th-century gardens.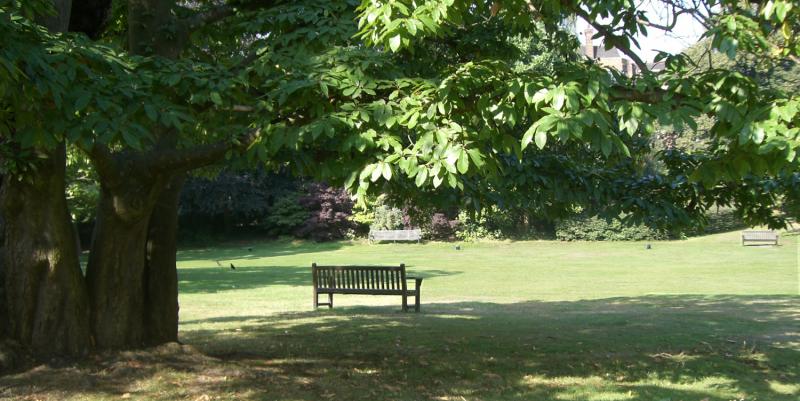 The main lawn at Manor Fields from beneath an ancient chestnut tree.
Manor Fields contains remnants of gardens laid out in the late 18th century, at roughly the same time as Kew Gardens, when a manor house was built on the site by Percival Lewis. The central wooded area, known as the woodland glen, is the main survivor, with its original layout of paths and mature trees. Several hundred trees remain, offering welcome peace and shade on sunny days.
The main lawn, north of the woodland glen, is bounded by a row of cherry trees and further north, there is a sunken garden around a formal pond with fish swimming beneath water lilies. The pond was added in the 1930s to replace an older one next to Glenalmond House. The south lawn faces a formally planted roundabout inside a gate opening on to Putney Heath. An antique sundial has been restored on the lawn here.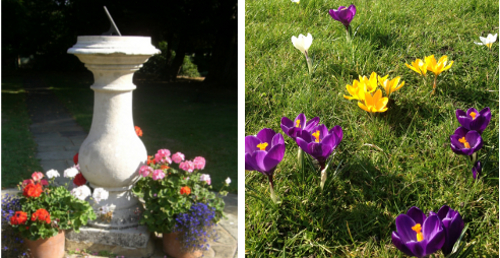 The sundial at the southern end of the gardens and crocuses on the lawn. Below: the sunken garden with its ornamental pond.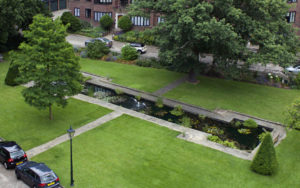 There are smaller lawns and borders with shrubs, flowers and ornamental grasses in front of most of the houses. Rough stone walls can be found in many places incorporating masonry from the demolished manor house.
Other gardens brighten up the spaces between the houses, such as an area known as the Dingly Dell, behind Balliol and Girton Houses. It has a rockery that may be another survivor of an older garden. A former bowling green, between Somerville and Newnham Houses is now a fruit orchard and an old tennis court behind Bede House has been turned into a lawn with trees.
Areas where you can light barbecues and enjoy eating in the open air have been established behind Bede, Mansfield, Balliol and Somerville Houses. They are available on a first-come-first-served basis.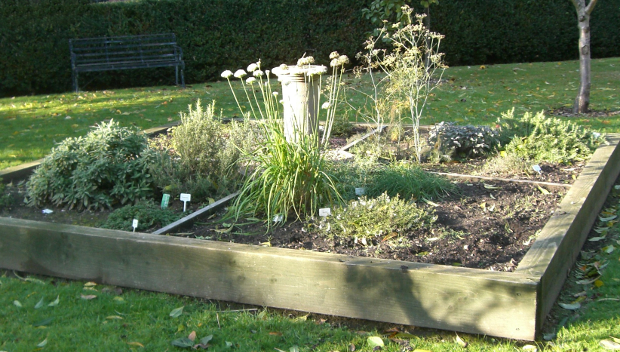 A herb garden is thriving in the old orchard behind Newnham House.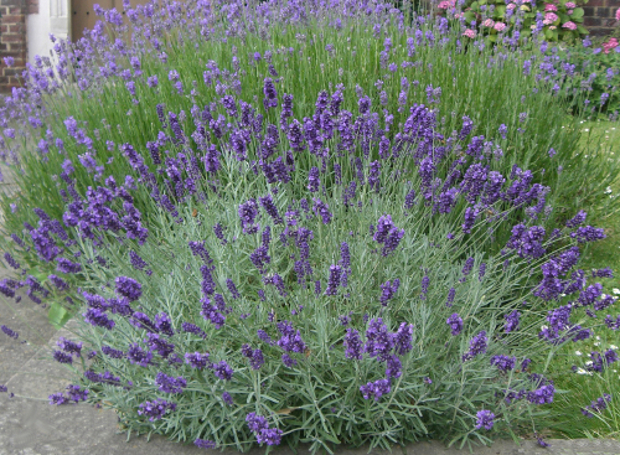 Lavender greets residents and visitors at the front of many houses.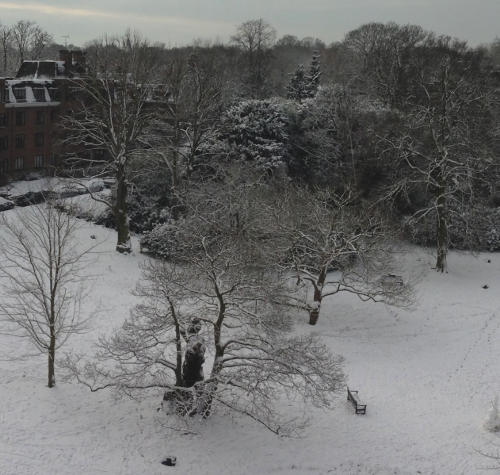 The main lawn at Manor Fields in winter, with a hint of colour in the sky.