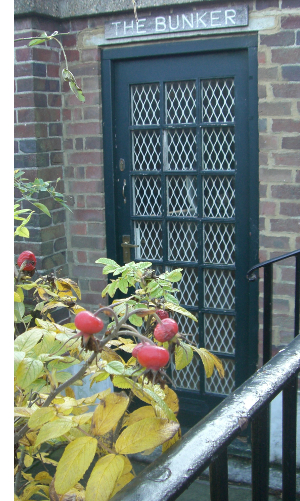 The Bunker is in effect the Manor Fields village hall, created in a former boiler house to provide a venue for organised meetings, private functions, and leisure and fitness classes. The modernised building, behind Girton House, has a hardwood floor, a mirrored wall, tables and chairs, exercise mats, a small kitchen and toilet facilities.
Private functions (birthday parties) can be booked only by residents of Manor Fields through the estate office (telephone 020 8788 1017), which can provide details of hiring charges. You will be expected to leave the Bunker in a clean and ready-to-use state after your event.
Parking around the Bunker is limited, and visitors attending private functions should park within the grounds of Manor Fields safely and sensibly in accordance with the estate's parking rules.